Original Beach Putt - Beach Golf Set - with (2) Adjustable Beach Putt Putters - SOLD OUT
$159.99 - Sold Out
Bring the course to the beach with our premium beach golf set including (2) adjustable Beach Putt putters.
Portable, quality and fun with the best travel putters around! 
Take your beach trip to the next level with Beach Putt. The perfect game to play with your family and friends. Whether you're a golf pro or just want to have a great time, Beach Putt provides golf fun in the sun for all ages.
This Beach Putt set includes:
(2) Adjustable Beach Putt putters

works for both right and left handed players
adjusts for kids and adults

(2) Regulation size putting cups
(2) Beach Putt rings (one black, one blue)
(2) Fiberglass poles (3 pieces each)
(2) 8x10 Nylon Beach Putt flags
(1) Sand scoop
(1) Waterproof dry bag backpack
(6) Regulation golf balls (3 white, 3 neon yellow)


No packed sand for putting? Not a beach day? No Problem.
Grab your wedge and lets go!
Just throw down one of our Beach Putt rings, push the flag in the ground and play chipping style, or create a game of your own! You can even use our flags in your backyard or other grassy areas! (check this out in our product picture section)
Share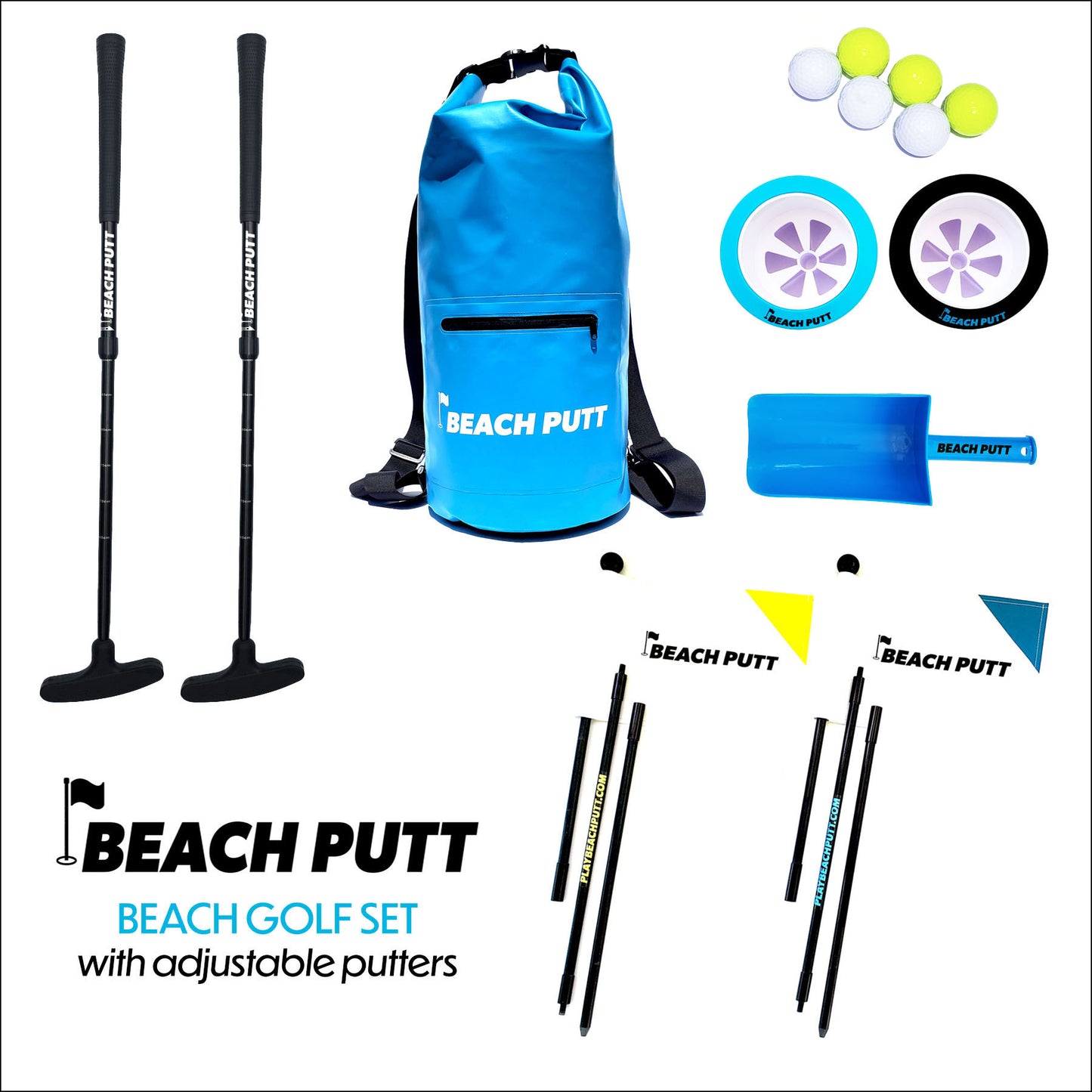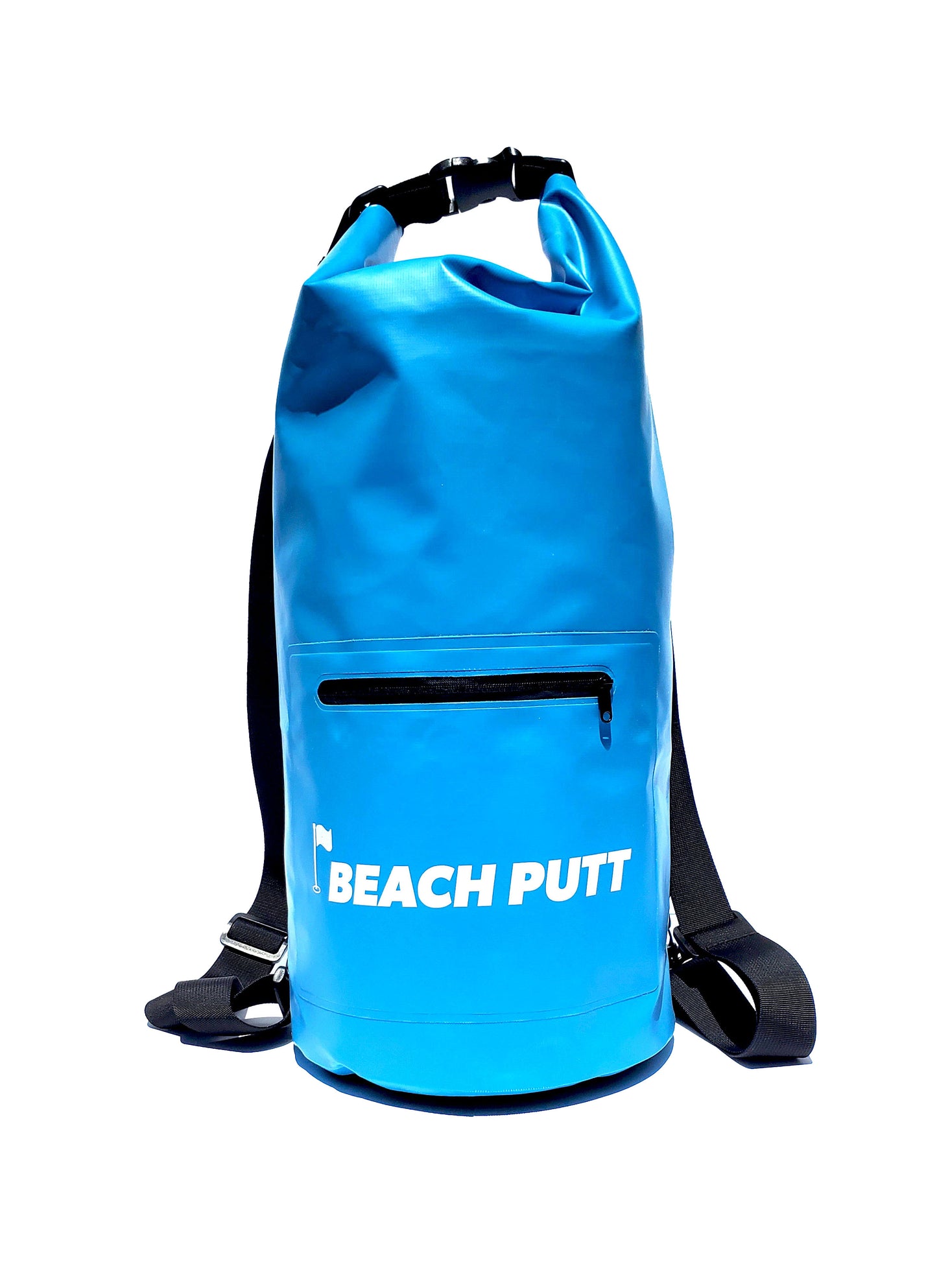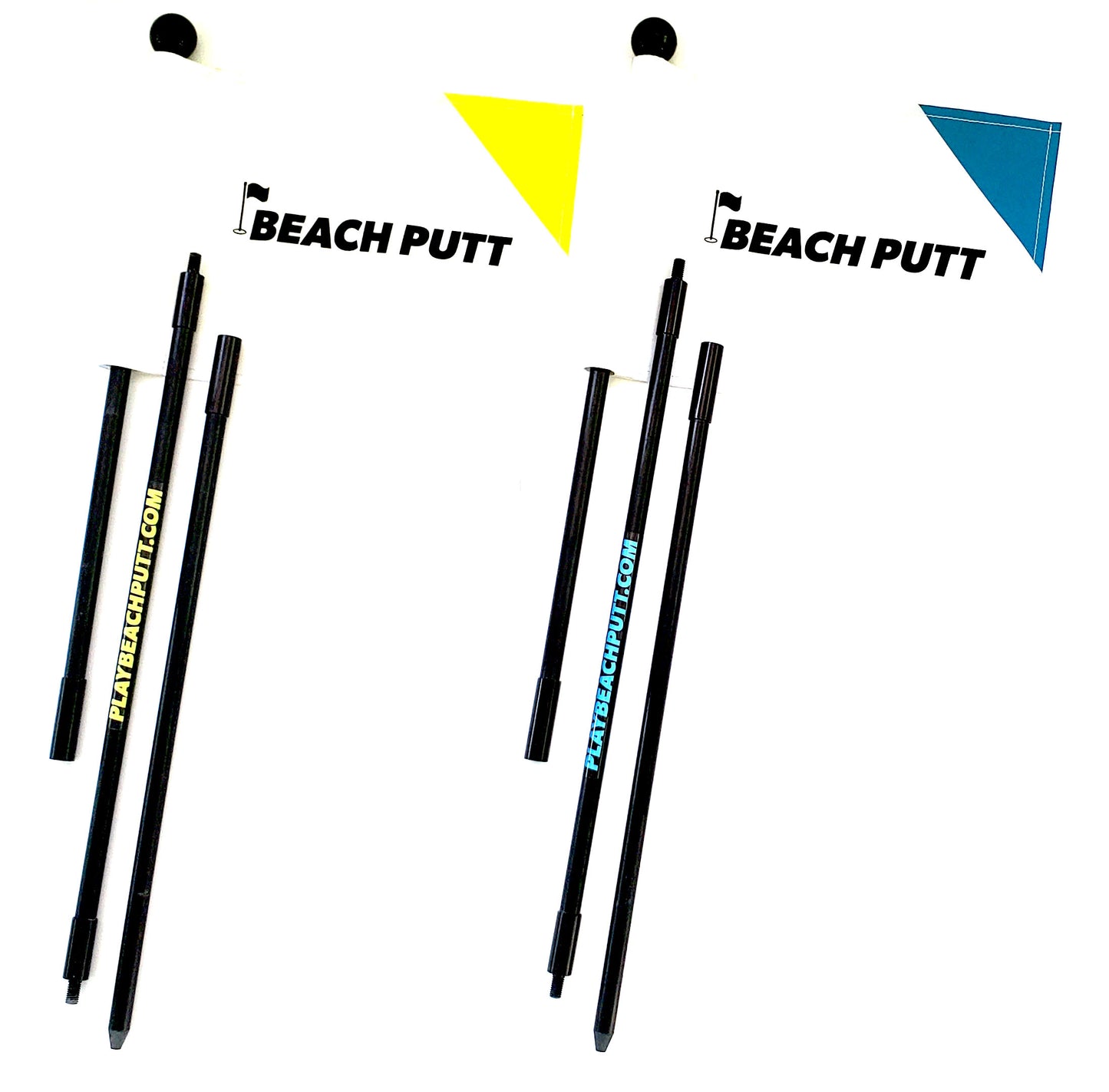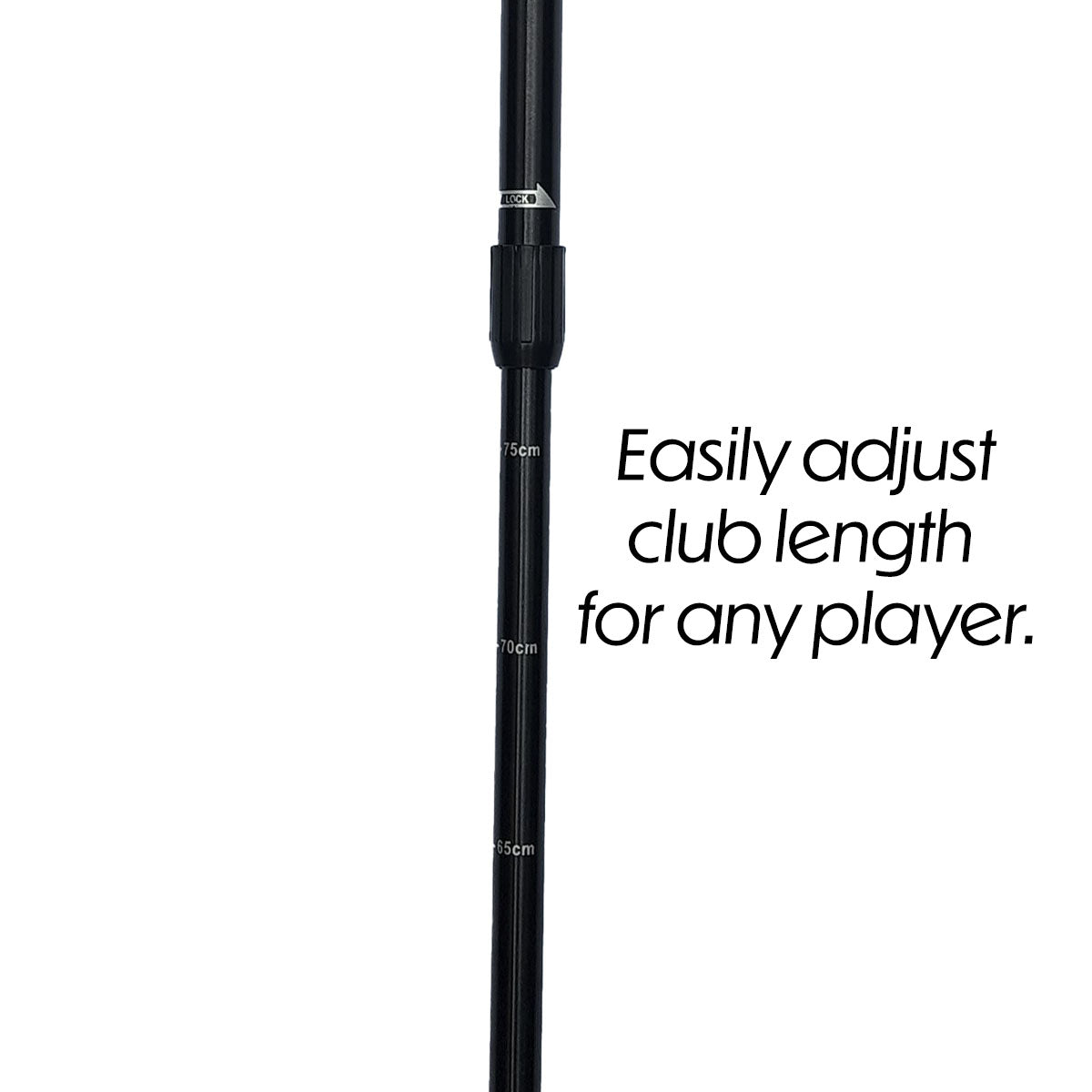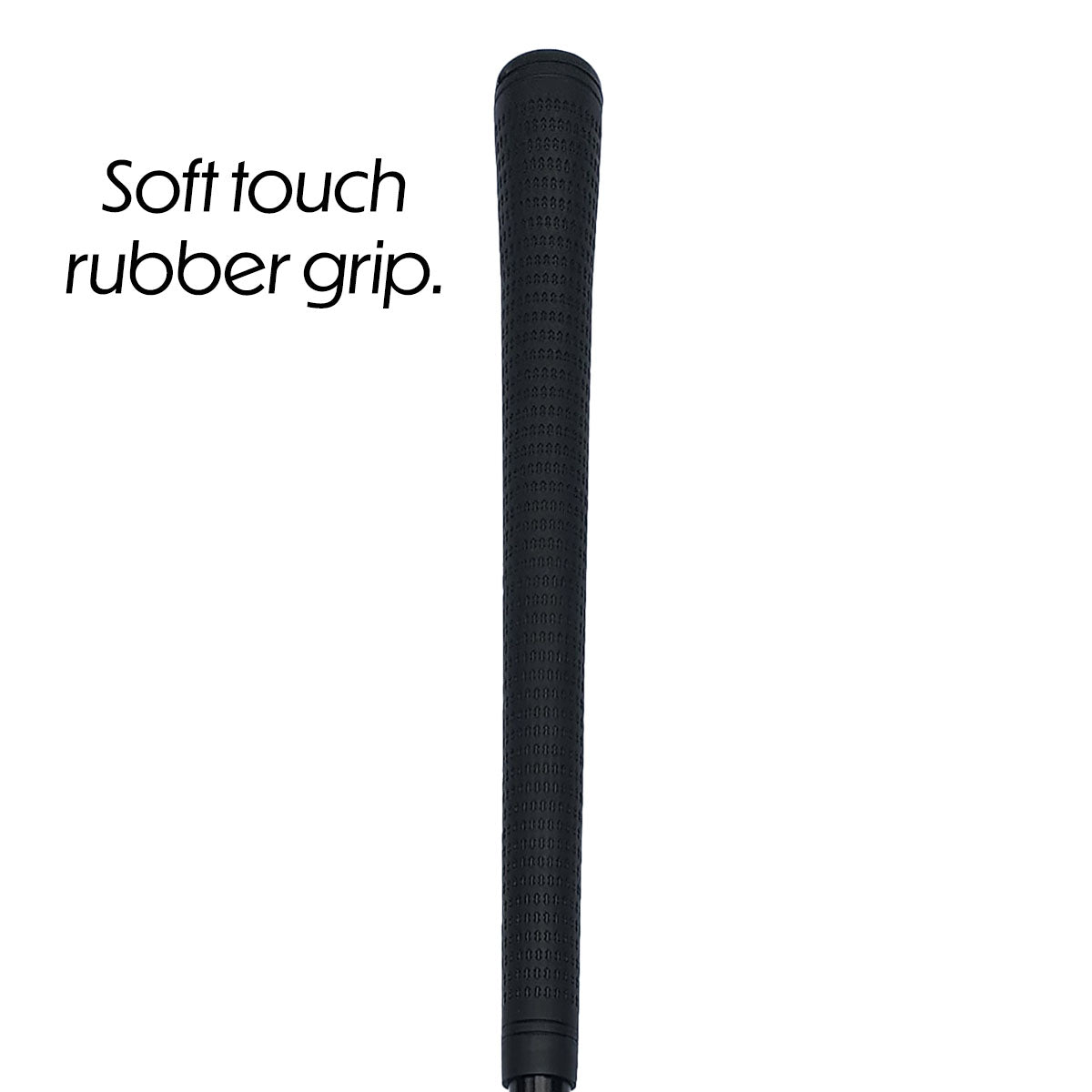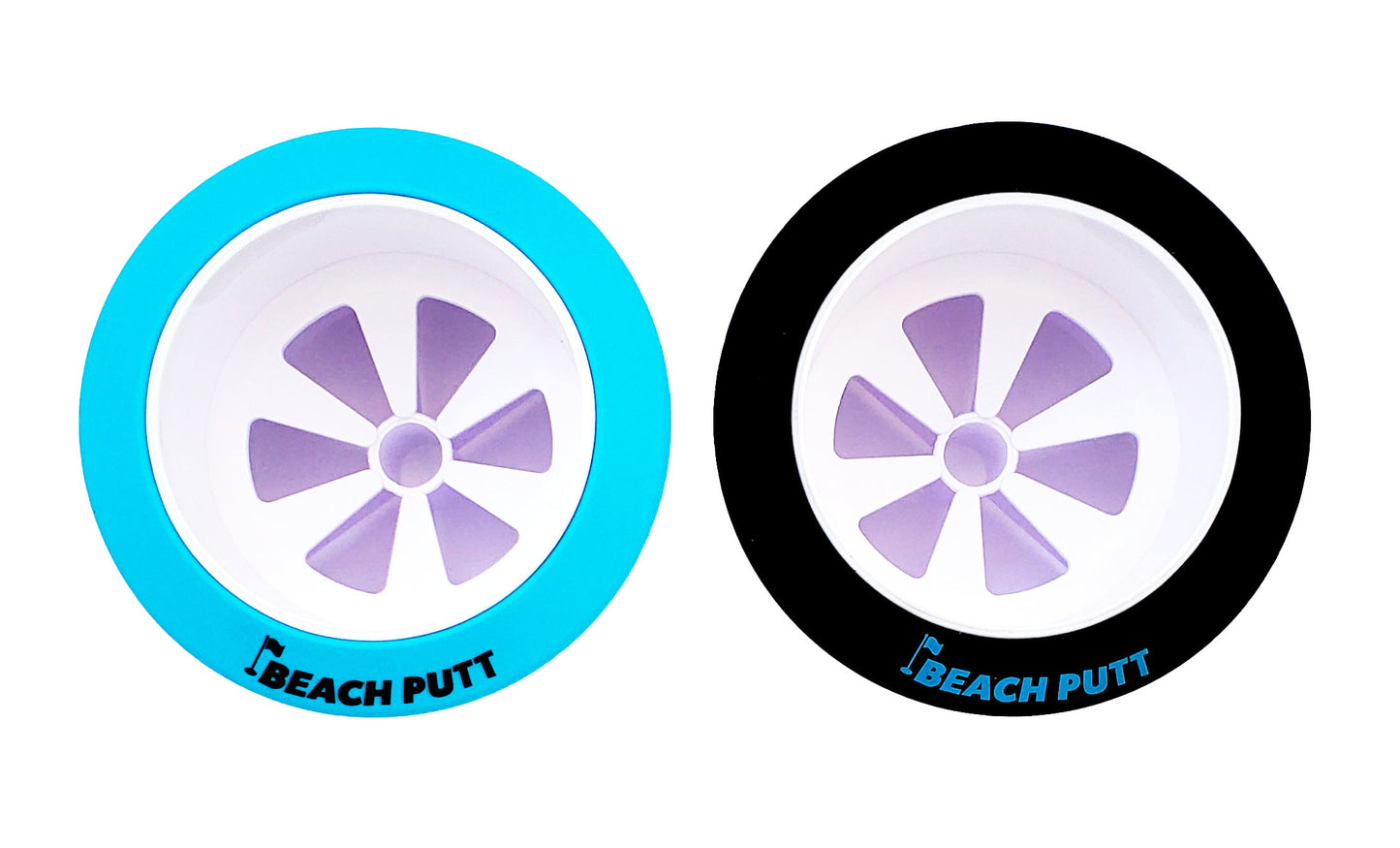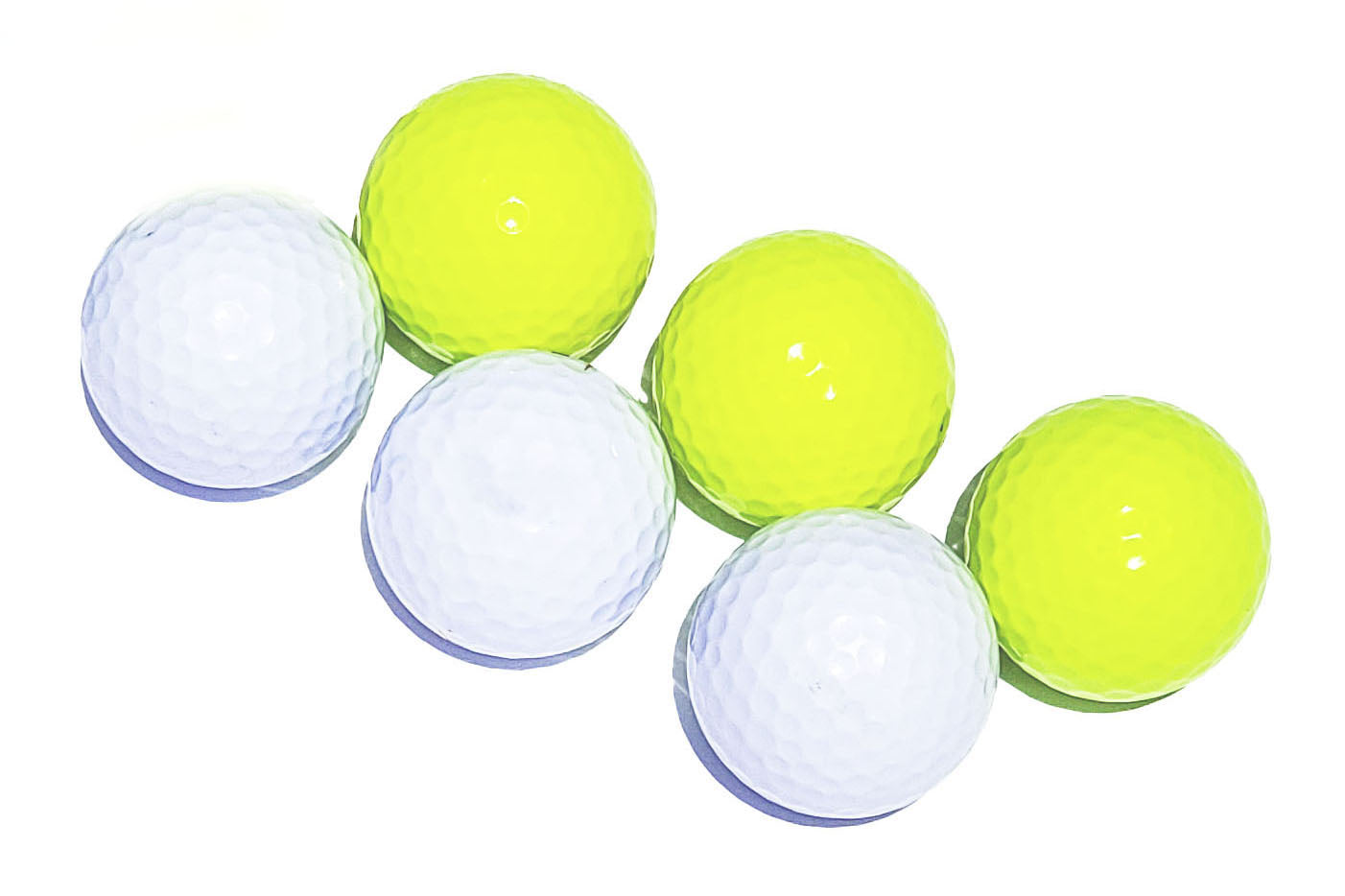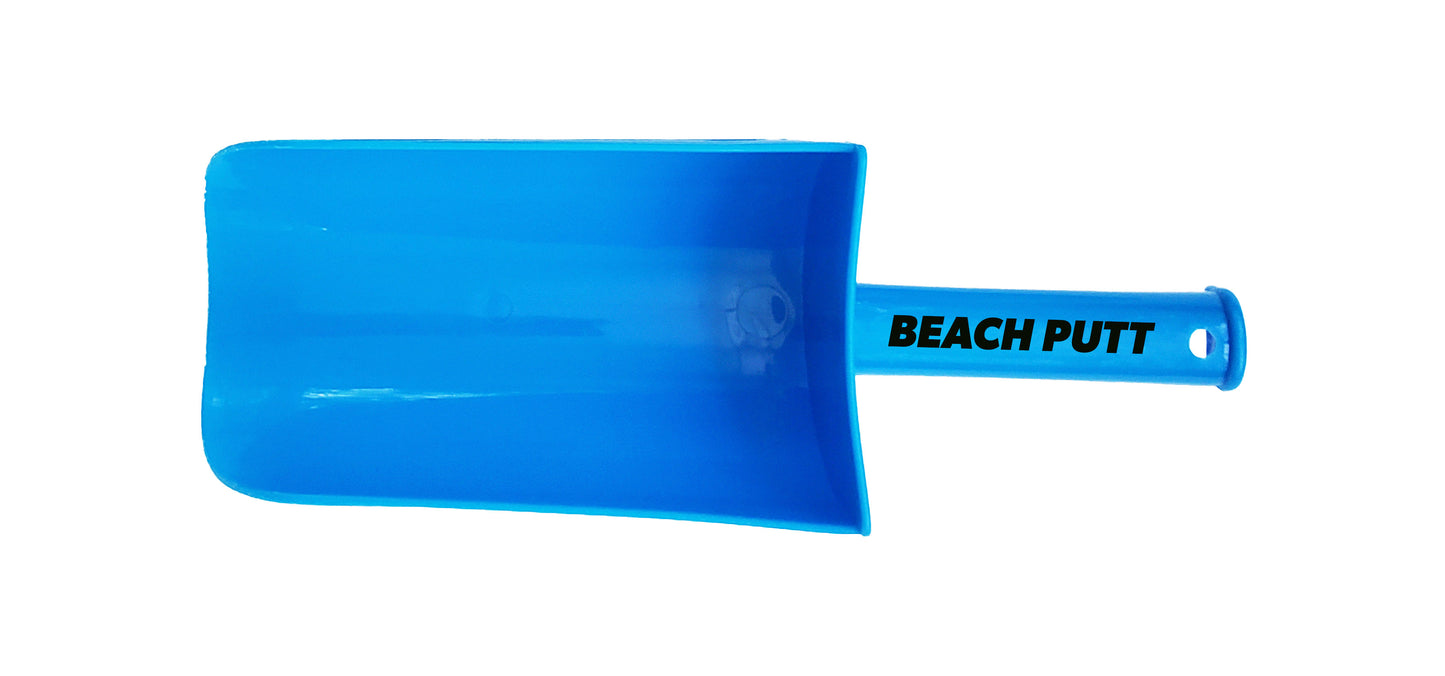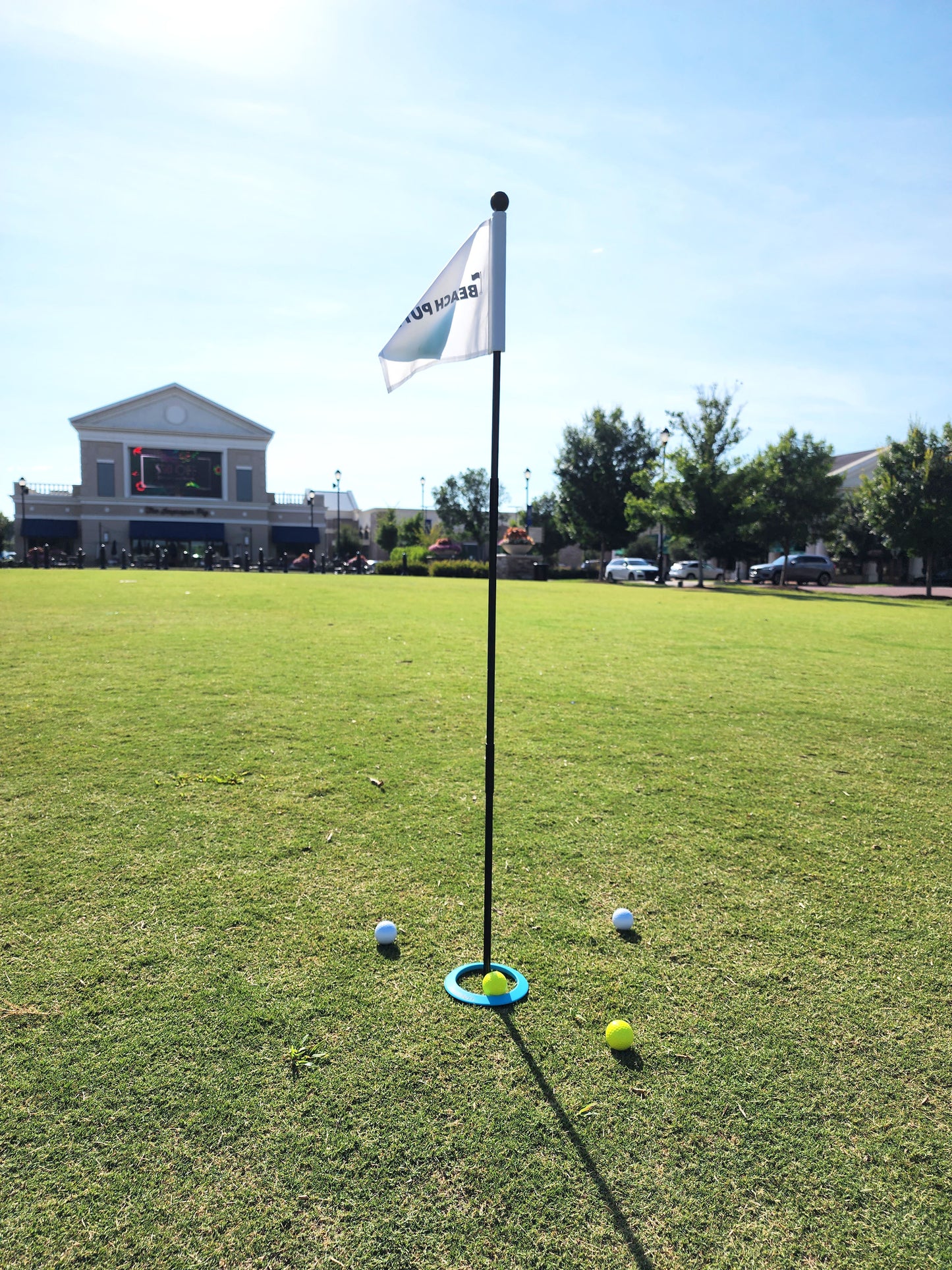 Great entertainment!
We used this every day at the beach on our trip. Easy to set up and our boys loved it! Well made. Many people stopped us and asked about it!
Best Beach Game Yet!
From kids to grandparents - everyone had a blast playing Beach Putt!
As Advertised!
The word Beach Putt doesn't do it justice. I bought this out of season in prep for summer beach fun and took it to the park where I played a friendly game of chipping. Anywhere you go, take this product with you as I will do from now on. As I was playing with friends, people were coming up wanting to try it out. Fast shipping, versatile, everything you want for any season!
such a fun game!
when this arrived we were so impressed how well made it was. Then we played.....great way to get the whole family together. Fun addition to our vacation thank you for creating it! PR (and familly).
when the college kids come home they are going to love it
Fun Beach Game
Avid golfer and yard game enthusiast. This game checks all the boxes. Fun, high quality, practice putting, and everyone can play. If you like to spend all day on the beach, you def want to have a beach putt around to make your experince even better.